SPECIALTY RF

/

MICROWAVE

/

MILLIMETER-WAVE
COMPONENT

SOLUTIONS
Design, Fabrication, Assembly, and RF Testing Services
---
Jacksonville Thin Film Products Since 1993
ATC Thin Film Products, located in Jacksonville, FL, has been supplying a broad spectrum of high reliability metalized hybrid circuits. Designers can select from a wide variety of substrate materials, as well as vias, crossovers and bridges. Whether built to print or designed to a performance specification, the experienced engineering staff is available to assist in optimizing your product. In addition, two-sided assembly and RF testing to 40 GHz are value-added services. AS-9100 certification ensures conformance with existing military and aerospace requirements.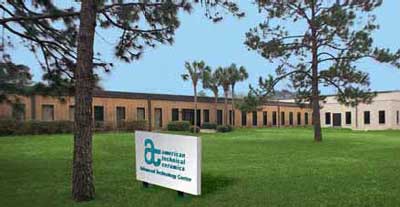 ATC // AVX Thin Film Technologies - Jacksonville, Florida
Myrtle Beach Thin Film Products
AVX Thin Film operations, located in Myrtle Beach, SC, offers an array of thin film passives including networked resistors, capacitors, inductors, along with integrated passive LC and RC filters and modules. Six inch (150 mm) wafer technology offers the designer build-to-print or custom designs based on 3D HFSS modeling from 500 MHz to 40 GHz. These products will meet the most demanding requirements of circuit miniaturizations, tolerance and signal integrity applications that involve a wide frequency spectrum from MHz to GHz.

ATC // AVX Thin Film Technologies, Myrtle Beach, South Carolina